Logos Publicite
Logos has the expertise, passion, and advanced resources to produce quality designs and insightful concepts by promoting out of the box campaigns through versatile marketing tools. We understand the trends and most importantly, client satisfaction is our prime concern.
Who are we?
Incorporated on 17 November 1987, Logos Publicity Limited is a fully-fledged advertising and communication agency. Logos is an active member of the Association of Advertising Agency (AAA) since 1996. The diverse range of our client portfolio reveals our ability to relate effectively to different business and to adapt to ever-changing consumer needs. Since its incorporation, the agency has worked with various segments of the corporate, retail, services, para-statal bodies, public and private sectors. Logos services some of the major business groups ranked among the Top 100 Companies of Mauritius.
With nearly 35 years of existence, our young team has embarked on a very promising future which will provide brighter perspectives both in terms of diversity of services and involvement of highly-qualified human resources, advanced equipment, and is ready to face challenges. To work at Logos is in fact a calling, a vocation. Each client assignment is an opportunity to serve and meet specific needs creatively.
We are passionate about our work and most importantly we constantly aim at achieving substantial results for our clients. We thrive on meeting deadlines, targeting and satisfying clients' needs and budget constraints.
Our mission statement:
We provide cutting-edge marketing communications to assist our clients to leverage their brands. We shall achieve our mission constantly guided by our commitment in our core values:
We value Excellence in our service at all times, with a culture of Integrity and Accountability, co-working with a Teamwork spirit, done with Creativity and Determination to exceed expectations.
Our integrated services cover:
Marketing / Advertising Strategy, Media Planning, Buying and follow-up of advertising campaigns (TV, Press, Radio, Billboard…), Design & Publishing, Logo, Photography, Packaging, Communication & PR strategies, Consulting and audiovisual productions with advanced logistics.
Contact Us
18, Rouget Avenue, Sorèze, Les Pailles
Tel: (230) 286 7333 / 30/31/32/ – F. (230) 286 7334
Email: Click here ; Click here
Website: www.logospublicity.com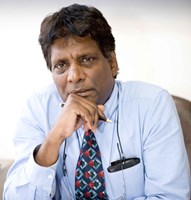 Over the long run you try to mould a certain philosophy, a dream, a vision or footprints you would like others to identify with. Years after, a shaping procedure starts to occur. Things become so real that they go beyond your expectations and the end product is so amazing that it goes above your understanding. That's the whole metamorphosis that has paved Logos' trail.

Cyril PALAN
Managing Director
DATE OF CREATION: 1987