Circus Advertising
CIRCUS! is the leading Indian Ocean integrated communication agency.
Born in 1995 and based in Mauritius, CIRCUS! is one of Africa's most creative agencies.
We craft purposeful brands which achieve sustainable impact
Every day, we lead the change of the industry by creating purposeful brands that drive results.
We believe being Mauritian is a considerable asset for us. Our 70 staff members with multicultural origins from Africa, Europe, India and China have the natural gift of understanding people and cultures.
Our services
Market Intelligence through Qualitative & Quantitative Research
Strategic positioning through Branding
Reputation Management through Public Relations
Consumer Engagement through Digital Communication & Social Media
Brand Expression through Design
Brand Awareness through Advertising and Communication
Extended Reach through 360 Media Strategy
Branded Content & Storytelling through Audiovisual Content Factory
Digital Solutions through Technology and Development
International recognition
Shortlist – Creative Strategy. Cannes Lions 2022
1st prize in Digital Campaign
Certificate of Excellence in CSR – The Sabre Awards 2021
Craft Certificate – The Loeries 2021
Agency of the year 2013 – 2018, 2020, 2021. Creatives Indian Ocean
Digital Agency of the year 2019. Creatives Indian Ocean
Ranked top 4  in Africa in 2018. African Cristal Festival 2018
Contact us
Royal Road Telfair, Moka
Tel: (+230) 433 55 00
Email: Click here
Website: www.circus.mu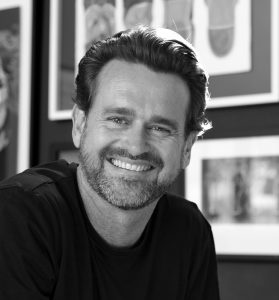 I am Mauritian, which I believe is a tremendous gift and source of pride. Mauritius is a small miracle in itself. Its success lies in its people who came from Europe, Africa, India, and China. I grew up with friends from different cultures, faiths, and origins. Thanks to that, I feel at home on every continent.
Following a Masters Degree in Visual Communication, I began my career as an art director at the LOWE agency in Paris. After seven years spent in the capital, I headed back to Mauritius, my homeland, as the creative director of Circus Advertising, a partner agency of PUBLICIS GROUPE AFRICA.
My first challenge while taking over the agency as a Managing Director in 2011 was to nurture the cultural values of the agency. I am convinced that they are the source of our success. CIRCUS! is about Audacity, Creativity, Rigour, and Togetherness.
I was honored to be appointed the role of Chief Creative Officer of PUBLICIS GROUPE AFRICA, the most comprehensive network of agencies of the continent, with 63 agencies in 36 countries.
As a creative leader, my role is to make sure the team wins! I am proud that during the last few years, CIRCUS! has become the most awarded agency of the Indian Ocean and was ranked 4th most creative African agency in 2018 at the African Cristal Festival. Most recently, during the Giraffes Awards which celebrate the best work of the Publicis Groupe in Africa, CIRCUS! was the most awarded agency and received the BLACK GIRAFFE (Grand Prix). Finally, in 2022, CIRCUS! Has been shortlisted in Cannes Lions, a 27 year old dream.
I am passionate about art. Besides being a songwriter & composer, I am also a photographer having held exhibitions in both Mauritius and Africa. I was privileged to be selected among 30 African photographers for a major exhibition at the Pan-African Festival of Algiers in 2009, entitled « REFLETS D'AFRIQUE ».
Fernand Raymond Vincent
MONTOCCHIO
Treasurer