BLAST PUBLIC RELATIONS & EVENTS LTD.
Telling our clients what they should know and not necessarily what they want to hear is our credo.
Blast BCW is a communication agency that handles the reputation and image of blue-chip companies, brands, individuals and government bodies. Our office is headquartered in Mauritius  and was created in 2004. Blast has expanded regionally with an office in La Réunion since 2019. We operate in the whole of Indian Ocean.
Who are we?
Affiliate Agency of BCW (Burson Cohn & Wolfe, part of WPP)
Blast BCW is an affiliate agency of BCW and reports to the Africa regional office. This strategic partnership allows us to tap into one of the largest network of communication agencies in the world.
Offerings
Strategic communication
Every single campaign we roll out is based on sound strategy. We have a pool of seasoned professionals, often with international exposure and experience, to help us craft the best strategy with clear KPIs in hand.
Media intelligence
If you wish to know what media says about you or if you want to indulge in social media listening, we have everything inhouse. We are your eyes and ears, scrutinizing conversations about you and your brand. And our undeniable edge is in our human intervention coupled with the latest software tested by BCW. This department offers a one-of-a-kind service from Mondays to Sundays, public holidays included from 06:00 to 23:00.
Design
We are very proud of our design lab which has been lauded by clients and awards alike. From simple catalogue for the retail to elaborate 360 communications roll out to coffee-table books, they are continuously surprising us.
Digital
Our digital team works in close collaboration with our strategy team to devise best ways to reach the various audiences for our brands and individuals we work with.
Content Creation
Content is key for great communication. As such our pool of creative copywriters and videographers as well as top notch designers work hand in hand to provide quality content customized for all platforms.
International recognition
Blast is a multi-award agency, winning no less than 7 SABRE awards, 2 African Excellence Awards and 2 Creative awards.
Blast Reunion has won 1 Gold SABRE Award and 2 certificates of excellence from SABRE.
Blast BCW in figures
45 passionate people
Some 60 companies and brands in our portfolio
The whole of Indian Ocean covered
Network in all 5 continents with nearly all countries covered in Africa
Contact Us
3rd floor, Parkside
Sodnac Link Road, Phoenix
Tel: (+230) 660 1888
Email: Click here
Website: www.blast.mu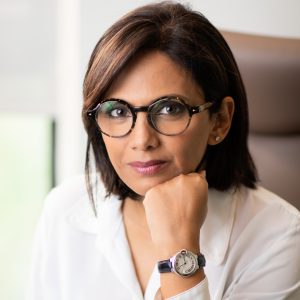 Aisha
ALLEE
Director